Music Director announcement
After a wonderful six years as our Music Director, Owain Park will be stepping down in January due to increased commitments and exciting opportunities elsewhere, including with the BBC Singers and his professional ensemble, The Gesualdo Six.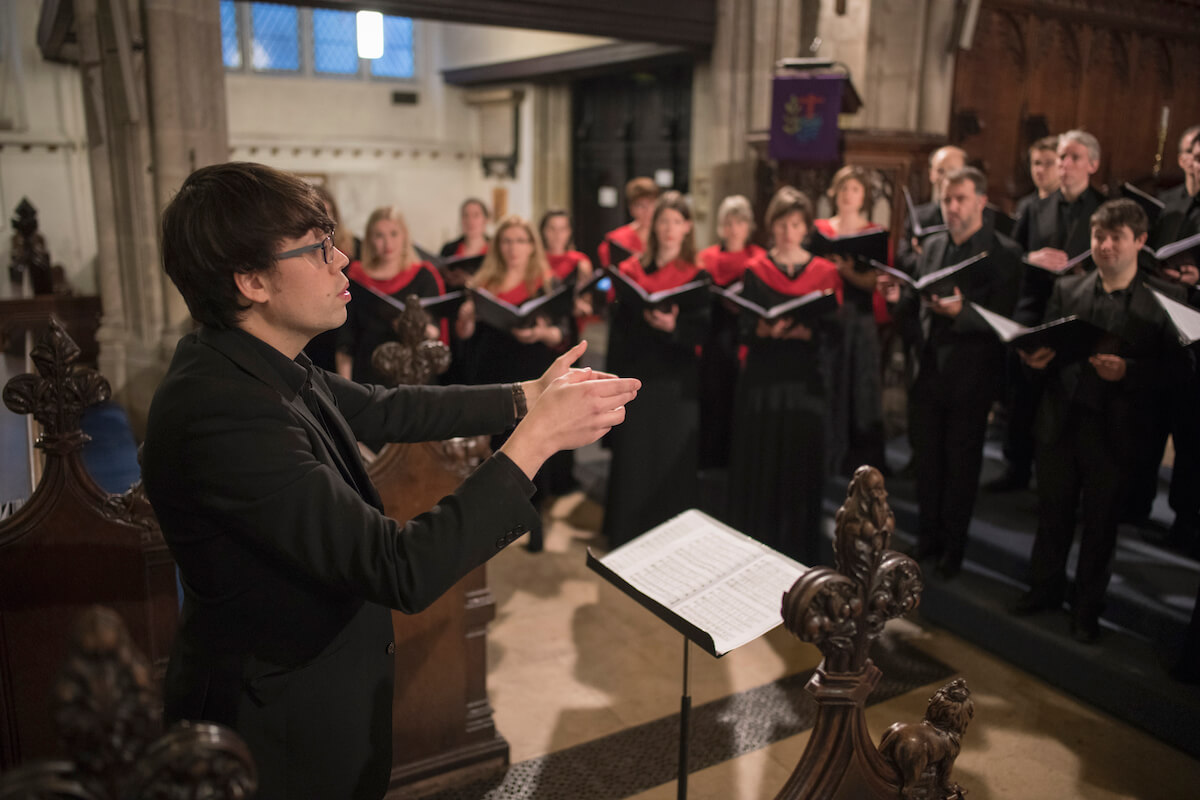 We will miss him terribly, but the choir would like to thank him for all the work he's done with us, and for seeing us through a particularly challenging couple of years. We know this decision has been very difficult for him to make, but it's been wonderful watching his career bloom and celebrating successes with him. Owain's last concert in Cambridge will be our Christmas concerts in December, so we hope you will be able to join us in the autumn to make it a memorable last term with Owain at the helm.
Applications are now open to become our next Music Director. These are big shoes to fill! More information can be found here.
Thank you for your continued support.
Sian Hornby
Chair, Cambridge Chorale
July 2022